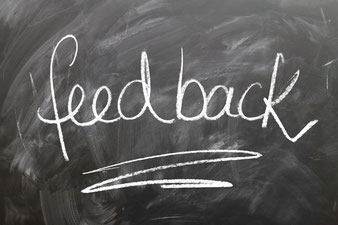 ---
"All great. It's a pleasure to listen to someone with an obvious passion and wealth of experience."
"It was Goldilocks- just right. Thank you for sharing your expertise so well, very interesting."
"Really enjoyed the session, well paced and very infomative."
Feedback following a training session on Dyspraxia at Cheadle Primary School 
---
"Anne has many  years experience working with pupils with special needs and physical disabilities. Her work within Horton Lodge Special School and as part of the outreach team has been exceptional and I would highly recommend Anne. She is practical and the needs of the children are at the heart of everything she does. Anne is realistic in expectations and her budget and her extensive knowledge enables her to give effective solutions or advice."
Jane Dambach
Headteacher, Horton Lodge Special School
---
"As an EP working in Staffordshire Moorlands schools. I have found that support from colleagues in the PD Support Service has been invaluable in helping to enable the inclusion of pupils with physical and medical needs in mainstream schools. I know, too, that parents and school staff have very much valued and been reassured by the specialist assessment and advice offered by this team.
Close liaison between the EPS and the PDSS allowed us to respond promptly in seeking to meet the special needs of pupils. On several occasions I have been alerted to a situation where staff need assistance in drafting a care plan, or are finding it difficult to meet pupils' medical and physical needs, and it has been possible to involve the PDSS very quickly, to the great benefit of both pupils and schools.
Alison Lee
Senior Practitioner Educational Psychologist
Newcastle and Moorlands District Office.
---
"We have accessed support from this team over many years whilst I have been in my role. I have always received excellent advice and support."
Marie Dawson - Pupil and Family Support Manager, Violet Way Academy and Nursery.
---
"Anne's support  has been invaluable! It's been so helpful having her support and advice"
Sarah Stone - SENCo St. Johns Primary School.
---
"very friendly, always feel we can ask for advice and to have it explained. Great support for us"
Cheeky Monkeys Private Day Nursery.
---
"We highly value the support and guidance we receive. This enables us to do the best for our children"
Andrea Kenny- Headteacher All Saints First,Church Leigh.
---
"Great training on Dyspraxia and useful resources. Always great to ask advice and always helpful. A brilliant resource."
Averil Kirk- SENCo Bishop Rawle Primary School
---
"Anne Ratcliff is very flexible and provides excellent outreach support. She is a pleasure to work with"
Picknalls First School
---
" Anne has worked with Staffordshire County Council's Health and Safety team for several years providing bespoke manual handling training in schools. Her knowledge and skills around children with physical disabilities has been an invaluable asset to our team."
Annette Allen, Senior Health and Safety Advisor, Staffordshire County Council